Entry Cambodia
When entering the Kingdom of Cambodia, a passport valid for six (6) months and a valid visa (except for some nationalities) are required. This rule also applies to children. Tourist and business visas are valid for one month from the date of entry into Cambodia. You can extend the visa period during your stay in Cambodia.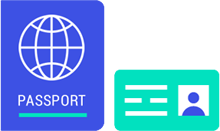 Business visa (E) can be extended for one month, three months, six months or twelve months (single or multiple entry).
Tourist visa (T) can only be extended for one month.
You can apply for a visa at the visa counter when you arrive at the following 3 airports. These 3 airports are Phnom Penh, Siem Reap and Sihanoukville International Airport.
You can apply for an e-visa on the website of the Ministry of Foreign Affairs and International Cooperation or go to the nearest Cambodian embassy in your country.
Departure (leave Cambodia)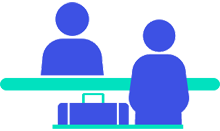 It is necessary for you to confirm in advance whether your travel documents meet the relevant regulations and requirements of the destination (including spare blank pages of passport, passport validity, visas, etc.). You can find out through the local embassy, airline website or official website of that country.

If you stay in Cambodia for longer than the official time limit, officials of the Cambodian Immigration Bureau will impose a fine based on the number of days of overstaying.
Transit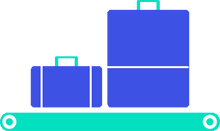 Passengers must undergo a security check before proceeding to the boarding gate.