Cambodia overview
currency
Riel, U.S. dollar
climate
tropical monsoon climate
Angkor Wat
Angkor Wat, also known as Angkor Temple, is located in Cambodia and is known as the national treasure of Cambodia. It is the world's largest temple building and the earliest Khmer-style building in the world. On the highest level of the pyramid-like temple, there are five pagodas, such as dice five-point plum blossoms. Four of the pagodas are smaller and have four corners. The towers are widely spaced, and the pagodas are connected to the verandas. In addition, each floor of the Vajra Altar of Mount Sumeru is surrounded by a cloister, which is a characteristic of Angkor Wat architecture.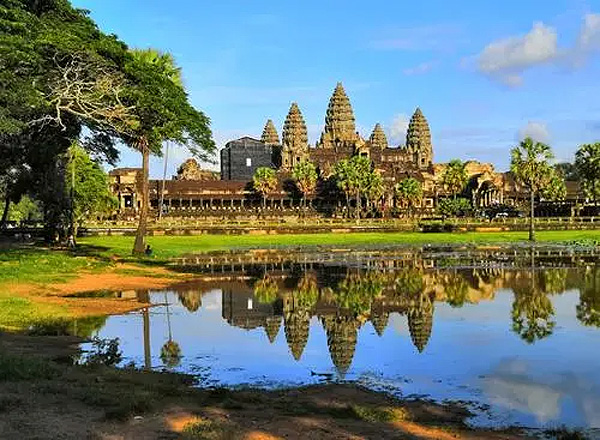 Royal Palace of Phnom Penh
Cambodia's Phnom Penh Royal Palace is a group of buildings surrounded by golden roofs and yellow walls, including more than 20 large and small palaces such as the Zeng Chaya Hall, the Golden Hall, the Silver Hall, the Dance Music Hall, and the Treasure Hall. The carved beams and painted buildings of Zengzhaya Hall, with glazed tile roofs, echo with the glittering golden light of Polemorokot Pagoda on the left, and the scenery is magnificent. There is a treasure hall in the golden hall, dedicated to displaying treasures. Among all the buildings in the palace, the silver palace is the most magnificent. The floor is paved with more than 4,700 carved silver bricks. The main hall enshrines a 60 cm tall Buddha statue carved from a single piece of emerald. It is crystal clear and is Cambodia's national treasure. This is the holy place where the kings of all dynasties worshipped Buddha.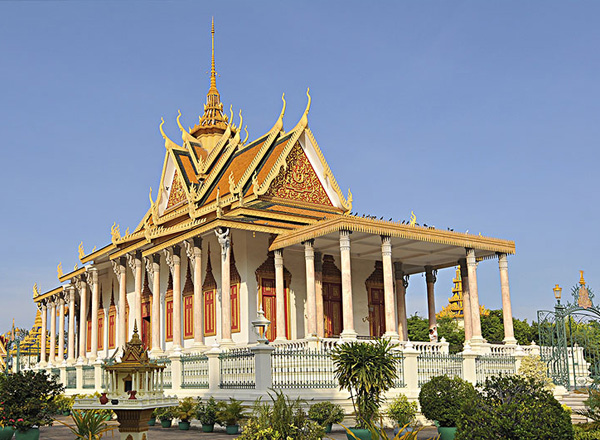 Wat phnom
Wat Phnom is located on the top of the mountain, and a pagoda about 30 meters high on the top of the mountain is even more majestic. Below the mountain is a small park for citizens to relax. The seven-headed snake god sculpture can be seen at the entrance, which symbolizes "good weather." In fact, this seven-headed snake god is called "Naga" Naga, which is regarded as the sacred symbol of Cambodia's national origin and the protector of the kingdom's prosperity. Wat Phnom is a landmark building in Phnom Penh and a place where locals pray for blessings. At the entrance of the temple, there is the same strong smell of incense and smoke, and there are the same devout believers, but the scenery is different from the domestic one: there are vendors selling lotus flowers for worshipping Buddha. Clusters of beautiful lotus buds waiting to be planted.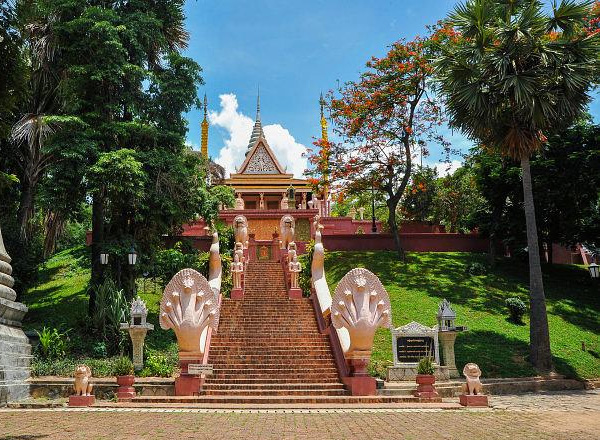 Mysterious monuments
Full-dimensional coast
National festival